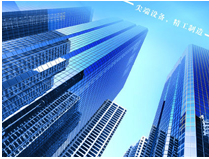 Shenzhen City Flying hope Technology Company Limited was founded in 2007, is located in Guangdong Province, Shenzhen City, Baoan District in the Pearl River Delta hub of communications, logistics lead in all directions. Is a collection of science, technology, engineering as one of the high-tech private enterprises, mainly dedicated to the advertising media equipment, automotive electronics product development, production and sales.
Advertising media equipment: online advertising machine, advertising machine, WIFI 3G advertising machine, car advertising machine, bus advertising machine, building advertising machine, advertising machine, advertising machine vertical frame, hanging newspaper advertising machine, advertising projection machine and other series products, suitable for long-distance bus, car, taxi, car, building, bank size, hospital, supermarket, hotel, airport, ships and other public occasions.
Automobile electronic products: car navigation, vehicle tracking systems, car TV, LCD TV, car hard disk player, car DVD, car display, vehicle recorder DVR, cameras and other products, is used in the automotive industry.


tel:

0755-29908921


fax:

0755-27727789


web:

http://www.feiwangda.com


e-mail:

feiwangda1@163.com


add:

Shenzhen Baoan District Wanfeng Wan'an Road No. 7 on the second floor 138